Harper Overcame School-Related Anxiety with the Help of Mental Health Counseling
Image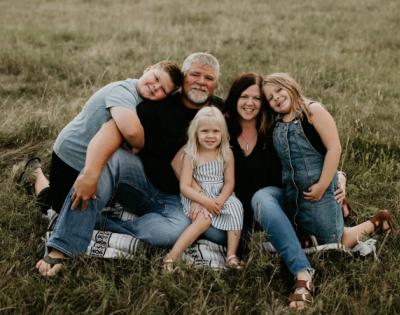 Harper Woltjer's struggles with school-related anxiety started in kindergarten and worsened each year. Her tummy hurt every day. She didn't want to ride the bus or go to school. This shy, artistic girl would cry and work herself up to the point of vomiting. By second grade, her Mooreton, ND, family didn't know what to do. Harper's issues were beginning to make her older brother feel anxious at times, too.
"I was finding myself losing my patience and temper sometimes because I was feeling so helpless," said Harper's mother, Emily.
Their school principal told the Woltjers about school-based mental health services provided by The Village Family Service Center. One day a week, licensed therapist Bethany Peterson offers counseling sessions right at Harper's school in Wyndmere, ND.
Harper started meeting with Bethany a year ago, and Emily couldn't be happier with the progress her imaginative middle child has made.
"I've definitely noticed she is using her skills," Emily said. "She will list out in her head what is the issue, why is it an issue, then she's able to talk to me. She can think about what's causing the issue and reasons why. She'll draw pictures to get them out of her head. I catch her a lot just breathing. She's taking a moment to breathe and think instead of cry and yell."
As new issues and anxieties arise, Harper and Emily can both talk through them with Bethany. They come up with an action plan, together. "We work as a team on both ends," Emily said. "Bethany is great. We mesh well, and Harper really likes her a lot."
Even during the pandemic, Harper, now a third grader, has received services virtually thanks to The Village's secure Zoom rooms.
Harper's parents say she likely would have missed a lot of school and the family would have been frustrated and under much more stress if it hadn't been for Bethany and The Village.
"To have that service available where you don't have to leave work, you don't have to miss school, it's there … We're very fortunate to have those services," Emily said.
---
Together, we can change the lives of adults, children, and families; families just like the Woltjers. Your secure online donation ensures the impactful work of The Village is available to those in need of behavioral health services. Thank you for your support!