Information about Adoption Timelines, Costs and How it Works
Image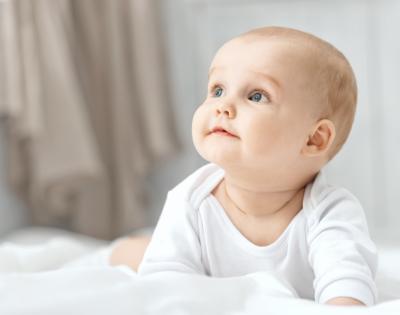 Beginning the adoption process can seem daunting for would-be parents. There are so many questions and uncertainties. Adoption social workers with The Village Family Service Center are a wealth of information. Here, they've answered some of the most common questions about adoption.
Adoption FAQs
What are the different types of adoptions?
The Village facilitates several different types of adoption: North Dakota Infant Adoption, Interstate Adoption, International Adoption, Identified Adoption, Relative Adoption and Embryo Adoption. 
What kind of children are available to adopt?
We specialize in placing US-born infants birth to 2 years of age from diverse backgrounds, and children of all ages from other countries. 
Can you adopt without a home study?
For those family members who are seeking to legally adopt a grandchild, niece, or nephew, North Dakota laws allow you to do so without the use of a licensed child-placing agency. More distant relative adoption, or adoption of a non-relative, requires a child placing agency to assist you in completing the pre-adoption assessment process and post placement visits.
Can I adopt if I am single?
Yes, there are opportunities for single individuals to adopt. Birth parents often have specific feelings and preferences about whether they wish for their birth child to be raised by a single parent.
Can unmarried couples adopt?
Couples will be married for a minimum of two years prior to the beginning of the adoption assessment.
What are the requirements for adopting a child?
The Village provides pre-adoption training and assessment services to those living in North Dakota. Couples must be married for a minimum of two years before beginning the process. North Dakota requires a home study assessment be completed before receiving the placement of a child, which entails the completion of autobiographies, criminal background clearances, medicals, references, and a variety of interviews with an adoption social worker from our team.
What's the maximum age to adopt?
There is no specific age requirement to adopt; however, biological parents are often involved in selecting adoptive parents for placement of their birth child, and they many times have specific feelings and preferences about what age they feel is "too old" or "too young."
How does the adoption process work?
Start by learning about the options, realities, and the process through an Informational Meeting, a hourlong session that helps you learn about options and decide if you are ready to get started on this journey. Virtual meetings are offered multiple times a year, or you can arrange to meet with a social worker individually at any time.
How long does it take to adopt a child?
The wait time for adopting a child can vary. Typically, after the completion of the assessment process, couples wait an average of 2 years before receiving the placement of a child from North Dakota, and 1 year from another state or country.
How much does it cost to adopt a child in North Dakota?
Typically the fees for a North Dakota infant adoption will be approximately $16,000 though our agency. When networking with other agencies for Interstate, Embryo or International adoption, the fees could be $15,000 to $50,000.
Can you adopt a baby for free?
No, ND laws require the involvement of a Licensed Child Placing Agency. The services of the agency will require adopting parents to pay those fees.
Why is adoption so expensive?
As a nonprofit agency, we do our best to keep our fees as low as possible, covering our costs. Not all agencies offering adoption services are not-for-profit.
To learn more, visit the adoption services homepage or contact one of our adoption social workers.