Image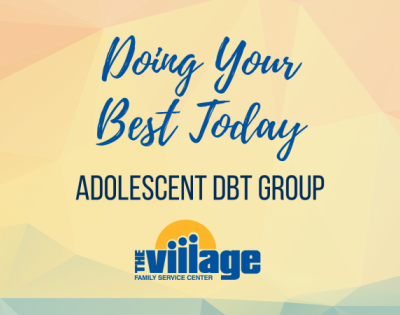 Location Address -
The Village, 815 37th Ave. S., Moorhead
Doing Your Best Today, an 11-week DBT group for adolescents, will meet from 4 to 5:30 pm Thursdays, Oct. 5 through Dec. 21, at The Village Family Service Center, 815 37th Ave. S., Moorhead. The group will not meet on Thanksgiving. 
This therapy group is geared to ages 13 to 17 who struggle with self-esteem, anxiety, depression, and mood management. It utilizes Dialectical Behavior Therapy (DBT), an effective treatment for people who have difficulty controlling their emotions and behaviors. Over the course of 11 sessions, participants learn skills to help regulate emotions, cope with frustrations, communicate effectively, and be more mindful, aware, and focused.
Village Interns Courtenay and Marshall will lead participants through the interactive sessions.
Insurance is accepted. Funding may be available to those that qualify.
For more information or to register, call 701-451-4811.