Caring, professional help for addiction
Adults who struggle with alcohol or drug use can find the education, therapy, and support they need through The Village's First Step Recovery program in Fargo, North Dakota.
First Step is licensed to provide comprehensive, confidential outpatient treatment for adults. We teach you the tools and life skills needed for long-lasting recovery in a warm environment, where each person is treated with respect and dignity.
Now Accepting TriCare/TriWest
First Step Recovery accepts TriCare/TriWest for PHP and IOP Chemical Dependency services. We are honored to help members of our military take that brave first step. Call 701-451-4900 to get started.
Image

At First Step Recovery, we believe individuals with a substance use disorder can manage this disease and regain control of their life. Long-term recovery is possible, and our Licensed Addiction Counselors and medical staff are here to walk alongside you and your family every step of the way.
You can begin a new, healthier life for you and your family. Take the First Step today.
Approved SUD Voucher Provider
North Dakota residents 18 and older who need help for their alcohol or drug use but can't pay for services may be able to access treatment at First Step Recovery at no cost. The ND Substance Use Disorder (SUD) Voucher is a state-funded program that allows individuals to choose their provider. Call 701-451-4900 to take the First Step today. 
Image
About First Step Recovery
As a nonprofit organization dedicated to the recovery of our clients and their family members, we provide:
Cost of services
As with any health care, your actual charges for treatment will depend on the services you receive. First Step Recovery is a Blue Cross/Blue Shield Preferred Provider. We also work with many other types of health insurance, including TriCare/TriWest. Additionally, financial assistance may be available. We are an approved ND SUD Voucher provider.
How First Step got its start >
Guidance for medical providers on connecting patients with treatment >
Support your friends and neighbors who are taking the First Step >
Our Staff
First Step's staff offer a caring heart, professional qualifications, and years of experience to each and every client who walks through our doors. In addition to our team of Licensed Addiction Counselors, we work closely with The Village's mental health professionals and our on-staff registered nurse helps with referrals related to physical and psychiatric disorders. We also help family members and significant others deal with issues related to loving someone who struggles with chemical dependency or drug or alcohol use.
Image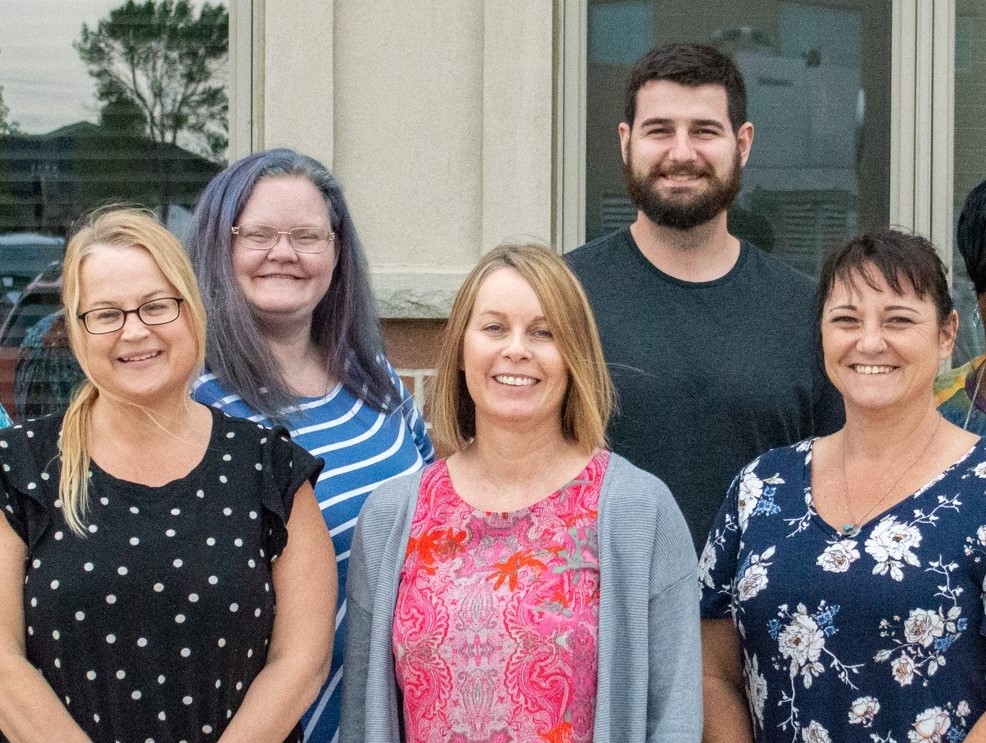 Family Program
At First Step Recovery, we recognize addiction as a family disease. We provide a weekly educational/process group for individuals with a loved one in our program. Adult family members and significant others are strongly encouraged to attend during the months their loved one is in treatment. 
READ MORE: How a Mother and Son Found Healing 
Family Group meets Thursday evenings from 5 to 6:30 pm for an educational group with a process group following from 7 to 8 pm. We believe family involvement is essential in the recovery process.
Common topics covered in the family recovery group are:
Education on chemical dependency, substance use disorders, and the disease model
Enabling and boundaries
Guilt and shame
Importance of self-care
The following are recommended goals for families to develop as part of their own personal recovery plan: 
Image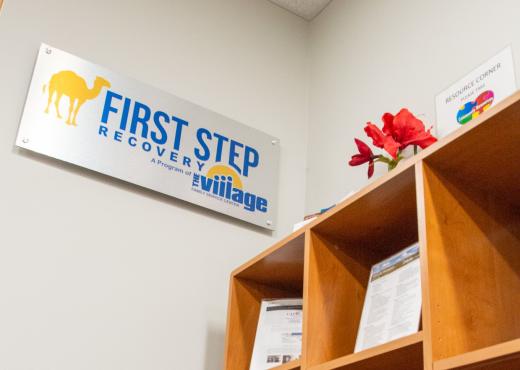 Learn about chemical dependency and the disease concept.
Learn to identify and discontinue enabling behaviors.
Establish healthy boundaries.
Commit to productive forms of conflict-resolution.
Practice healthy detachment.
Reach out for support from: Al-Anon, Codependents Anonymous, your friends, family, church, and/or personal counseling.
Remember … One Day at a Time.
Resources for Families
READ MORE: The Impact of Addiction on Families
First Step Recovery Alumni
We believe active involvement of First Step Recovery alumni strengthens our drug and alcohol treatment programs and demonstrates the power of recovery. Staying in touch with other alumni is an important part of one's ongoing recovery. It is a great way to continue the friendships gained during treatment, form new friendships, develop a larger sober support system, and stay involved with First Step Recovery. 
If you are an alumni (either treatment or family group member) and are interested in being involved, please contact us.