Image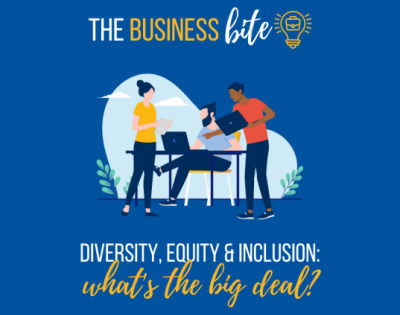 Location Address -
Online via Zoom
Everywhere you turn today, DEI, IDEA, EID, or some other variation of these letters is discussed in an article, blog post, podcast, or compliance conversation. This session will define those letters and establish "the big deal." Join us at this FREE webinar, where we will discuss behaviors and dive deeper into how our implicit bias shows up in our languages and how we can respectfully share knowledge about why words and phrases set people off and can be offensive.
Attendees will:
Have a solid understanding of DEI and its foundations.
Gain a broader perspective of how D, E, and I can show up in a work environment.
Learn ways to call people IN to a conversation rather than calling them OUT regarding DEI behaviors and language.
This free session will start at noon Central on Wednesday, Feb. 8 and will include time for questions and answers. This webinar is part of The Business Bite, a series of lunchtime talks on topics that matter. The session is free, and spaces are limited. Register via Eventbrite >