Image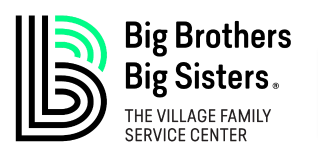 FARGO – Big Brothers Big Sisters of The Village Family Service Center has received a $5,000 grant from the Alex Stern Family Foundation to defend the potential of youth in the Fargo-Moorhead community.
Big Brothers Big Sisters matches kids ages 6 to 14 with volunteer "Bigs" who spend about four hours a month with their "Little," either at the child's school or doing activities in the community. These relationships result in higher self-esteem, better academic performance and improved relationships for the children.
The Alex Stern Family Foundation supports the arts, social welfare/human services, education, youth recreation, civic projects and health issues for the benefit of the greater Fargo-Moorhead area. Since 1977, the Foundation has invested over $15 million in nonprofit organizations in Cass and Clay counties. For more information, visit www.alexsternfamilyfoundation.org.