Image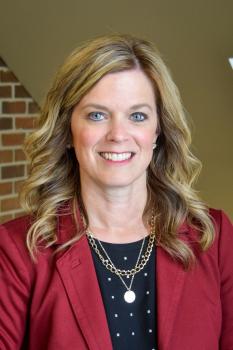 FARGO – The Village Family Service Center's Board of Directors announces that Kelly Olson, MS, LMFT, has been selected as The Village's next Chief Executive Officer and President. She will be the first woman to serve as CEO in the organization's 130-year history.
Olson succeeds Jeff Pederson, who will retire effective Dec. 31. Pederson became The Village's CEO in 2018. During his tenure, The Village expanded offices in Fargo, Moorhead, and Bismarck; transitioned to telehealth services during the pandemic; and received reaccreditation from the Council on Accreditation.
Board Chairman Tom Rohleder expressed his thanks to Pederson for his leadership and for mentoring Olson. "We feel Kelly's experience and vision are exactly what The Village needs to continue to thrive and best serve our community's behavioral health needs," Rohleder said.
Olson has been with The Village for 22 years and currently serves as the organization's Executive Vice President and Chief Clinical Officer, overseeing all client services. She previously served as a division director, regional program director, clinical supervisor, outpatient therapist, and in-home family therapist. She helped to develop The Village's early childhood mental health services in Minnesota, school-based services in Minnesota and North Dakota, and mental health consultations in childcare settings. She has worked to expand the use of several evidence-based therapy models in the agency.
Olson earned both bachelor's and master's degrees in Child Development and Family Science from North Dakota State University and is a Licensed Marriage and Family Therapist. She graduated from the Alliance for Children & Families Executive Leadership Institute at the University of Michigan and is a Jack Welch MBA candidate at the Jack Welch Management Institute.
Olson will assume the role of President and CEO on Jan. 1, 2022.