Treating the whole person for long-lasting recovery
At First Step Recovery, a program of The Village Family Service Center in Fargo, ND, we take a multifaceted approach to treating substance use disorders in an outpatient setting. Our Licensed Addiction Counselors work closely with our Registered Nurse to identify and manage the underlying psychological and medical issues that often accompany addiction. By treating the whole person and approaching the disease from several angles, our clients can achieve lasting recovery.
Image

Substance Use Disorder Treatment for Your Patients
We will help you deliver the best outcomes for your patients who have problems with drug or alcohol use by working closely with you to determine the best treatment approach for each person.
We offer many levels of adult outpatient treatment for substance use disorders, including:

Partial Hospital Program
Intensive Outpatient Program
Low Intensity Outpatient Program
Relapse Prevention/Recovery Management

We have ready access to, and will coordinate, psychiatric outpatient care for your patients.
With an on-staff RN, we are able to meet the needs of even the most medically complicated clients – helping them navigate complicated medical issues that can impact addiction treatment.
We work in cooperation with the client's primary care clinician or assist them in finding one. We support and encourage clients to comply with medication instructions and to attend all scheduled medical appointments.
We work with most private insurance companies and employee assistance programs, including Medicaid expansion through the Sanford Health Plan.
We are an approved ND Substance Use Disorder (SUD) Voucher provider.
Our Family Program provides group support and education for the family members of clients in treatment at First Step. There is no additional charge for this program.
Help your patient take the First Step. Call 701-451-4900 or contact us online.
Image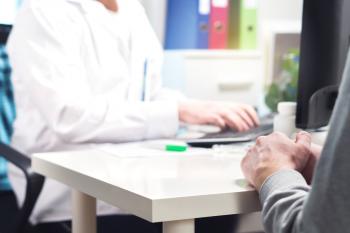 How to Make a Referral
Fill out a client referral form or call First Step Recovery at 701-451-4900, and we take care of the rest. We will collect basic information about your patient, find out if you have any special concerns and/or requests for your patient, and arrange for the client to meet with one of our intake counselors.
As soon as your patient's evaluation is completed, he or she will be able to begin treatment within a matter of days.
After that, you can be as involved as you would like in the treatment process. If you want to be kept informed of your patient's progress, we will obtain the necessary release forms and stay in contact.
Insurance Coverage for Treatment Services
Insurance benefits for treatment can be very complex. Our professionals are experts at navigating the insurance world and helping clients identify financial resources available to cover some or all of the cost of addiction treatment. With permission, we will work directly with the client's insurance company to determine available coverage.