Phrases to Let Others Know You Need Help
Image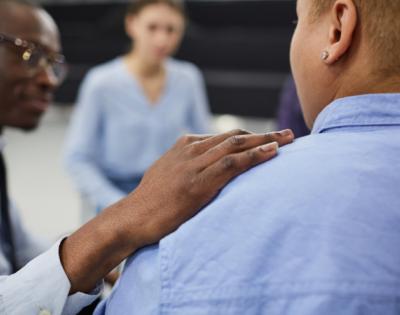 We often hear people say, "If you need help, just reach out." But how can we possibly ask for help when we feel we're at our worst? Reaching out is a skill we are expected to know, but is often not modeled for us. When you're in a negative mental space, you might have thoughts of loneliness, insignificance or shame. You may think you're not feeling "low" enough to ask for help. You might even prepare yourself to ask for help, but then later talk yourself out of it for fear of being judged. You need to know that you are not alone. 
The truth is that there are many people who love you and want to support you, but sometimes we need to be brave and reach out to those around us. It can be easier said than done, but letting someone know that you're struggling is the first step in the right direction.
How do you ask for mental health help?
There are a few phrases you can use to let somebody know that you need help. Here are some examples: 
"I'm feeling kind of down right now. Would you be willing to talk to me on the phone about what I'm going through?" 

"I think I might want to try going to therapy. Do you have any resources or advice that you can pass on to me?" 

"I'm worried about my mental health right now, and what I've been trying hasn't been working. Can we walk through some of my options together?" 

"I'm going through something really difficult, but I'm not ready to talk about it. Can you distract me right now?"
It is never too early or too late to ask for help. There is also no wrong person to talk to about how you're feeling. Some people feel most comfortable talking to a friend or family member, while others might prefer speaking to someone on a helpline. No matter who you talk to, you're doing the right thing by advocating for your mental health.
Mental health concerns are not something that you should have to handle on your own. Thankfully, you don't have to. With the help of friends, family, doctors, social workers, or therapists, there are many people out there who have your back and want you to feel your best. When you're ready to speak with a trusted mental health professional, The Village has counseling options to get you the help you deserve. Call 1-800-627-8220 to schedule an appointment, or contact us online. You don't have to go it alone.
If you are considering suicide, please call 911 or the National Suicide Prevention Lifeline at 1-800-273-8255.