Answers to 5 Common Questions About SUDs and Families
Image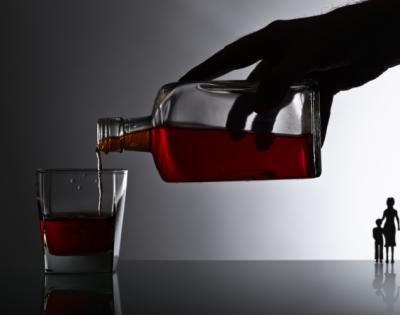 Alcohol or drug use affects everyone around the person who is using the substance. Some research shows there are at least 12 people affected for every 1 person with a substance use disorder (SUD). Families are typically most affected, because of their day-to-day interactions with the person who has the SUD. Often family members are terrified this person will die.
This fear paralyzes families, but you do not need to be held hostage by this fear. There are changes you can make that just might change the course. If what you are doing isn't working, what do you have to lose by trying something different?
Below we answer 5 commonly asked questions about the impact substance use disorders have on family members.
---
5 Common Questions About Substance Use Disorders and Their Impact on Families
When someone is living with substance misuse, who does it affect and how?
The misuse affects everyone that loves and is around the person with the SUD. As the addiction continues down its path, all those in the way must either adapt or adjust to the person's behaviors if they are going to remain in the relationship. People stop living and instead learn how to exist and move into survival mode.
There is a process of change that happens for families as their loved one becomes sicker. Generally, families are the ones trying to find and make all the changes to "help" the one they love, but unfortunately they quickly find nothing works. So they go back to the drawing board, determined to put in more effort and energy and fight harder, and again nothing changes and nothing helps. While the person with the SUD continues along the path of addiction, making unfulfilled promises of change, the family is bustling around to make things better, exhausting themselves and becoming worn out, trying to "fix" their loved one.
At some point most families exhaust themselves and realize there is nothing they can do, and sometimes decide to leave or stay away from the person, or often finally take on an apathetic approach to the relationship.
How can excessive substance use hurt relationships and family dynamics?
People with a SUD truly believe they can "control" their use before they get into treatment. Once someone is thinking about controlling their use, they are probably already in trouble. A person with a SUD withdraws and becomes more involved with their substance. It basically is an affair with the substance. They have come to love their drug of choice. The communication in relationships deteriorates, lies begin early on, and trust is broken over and over again. The time spent with loved ones is usually only to keep the peace or stabilize a situation by the person with the SUD, so they can manipulate their way into being able to use again.
Do family members of those with a substance use disorder struggle to ask for help?
Yes, and it's the same reasons people with a SUD don't ask for help: shame, denial, embarrassment, the fear of feeling afraid or alone. The impact of this disease is equally devastating to families physically, mentally, spiritually and emotionally as it is to the person with the SUD. If families decide to make a change, the family member with the SUD typically won't be able to carry on in their current habits and substance use rituals, because families are no longer playing the same life game of addiction. Even if the person with the SUD doesn't change, families can get well and live (not just exist and survive) a much better life in the chaos and craziness of this illness.
What can family members of someone with a SUD do to practice self-care?
Family members can learn about addiction and begin to understand how they as a family member may have also developed the same unhealthy behaviors that the person with the disease struggles with. Families begin to hide, lie, isolate, pull away from what they used to be part of. The shame of this illness, which is tremendous, keeps many families living a dual life. Families need to have a parallel program of recovery in order to take their lives back.
Do you have any tips that family members can utilize to help cope?
The first thing family members can do is no longer pretend it doesn't exist. Call it like you see it and put a name to it – a substance use disorder. Emotional enabling is not confronting the person with the SUD, because a person doesn't want to make it worse, make the person use, or make the person mad as it might make their life even more miserable. Unfortunately, without confrontation, there will not be hope for it getting any better.
Addiction is a primary, progressive, chronic and fatal disease, and it doesn't get better left on its own. Once you can start saying the name of the elephant that is living in your house, you open the door to allow yourself to start getting better. Seek out professional help from someone who understands addiction. Go to 12-step meetings, such as Al-Anon. You are not alone, and the sooner you find that out, the quicker you can start the healing.
Learn the 3 C's: You didn't cause it, you can't control it and you can't cure it. Then consider taking a chance to make a choice to change. Get books about families and SUD and learn all you can. Keep in mind that there are many excellent books and internet resources that provide support and education for families wanting to learn more.
---
Hope does exist and healing is possible. 
Adults who struggle with drug or alcohol use can find the education, support, and therapy they need at First Step Recovery. In addition, family members of individuals undergoing treatment at First Step are welcome and encouraged to take part in our Family Program, which provides support and education. At First Step, we believe that everyone is capable of long-term recovery, and our Licensed Addiction Counselors and medical staff are here to walk alongside you in your recovery journey every step of the way. To schedule an evaluation or talk with somebody about our programs, call 701-451-4900 or contact us online today.