Image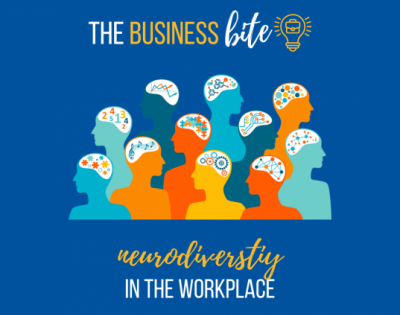 Location Address -
Online via Zoom
The word "neurodiversity" is showing up more frequently in business magazines and HR materials—what does it mean? How does it show up? Why does it matter? Join us for this free webinar where we define, discover, and discuss the continuum of how people experience life and explore ways to embrace and maximize the value of different ways of seeing the world and our work.
Participants will:
• Learn about the continuum of neurodiversity and appropriate language around it
• Identify the variety of skill sets neurodiverse employees bring to the team
• See how they can capitalize on the value of diverse views and approaches
We are excited to have JoLynn Larson from Mind Shift join us for this session. Mind Shift's Specialists exhibit exacting levels of precision, accuracy, and the ability to concentrate on repetitive tasks.
This free session will start at noon Central on Wednesday, April 12, and will include time for questions and answers. This webinar is part of The Business Bite, a series of lunchtime talks on topics that matter. The session is free, and spaces are limited. Register now!