Image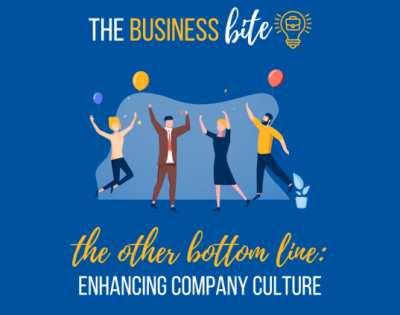 Location Address -
Online via Zoom
When we talk about the bottom line, we know we are talking about finances, revenue, and profitability, but there's another bottom line that might be even more important.
Trust, team camaraderie and belonging are cornerstones in any successful business. It takes purposeful commitment and dedication of time and resources to create a culture where individuals thrive and create engaged and productive teams. There is a straight and short line between company culture and financial success Join us at this FREE webinar for a discussion on how to bring this bottom line of culture to life and hear examples from businesses who are intentional about creating a culture that helps meet all their goals.
Upon completion of this webinar, attendees will:
Gain a stronger understanding of the importance and benefits of a strong company culture.
Acquire ideas for ways in which their own company culture could be strengthened.
This free session will start at noon Central on Wednesday, March 8, and will include time for questions and answers. This webinar is part of The Business Bite, a series of lunchtime talks on topics that matter. The session is free, and spaces are limited. Register via Eventbrite >