FARGO – Local veterans can access financial coaching from The Village Financial Resource Center at no cost thanks to a new grant-funded program.
The Fargo-based Hector Foundation awarded The Village a grant to provide financial education and services to area veterans. The Village will use that funding to provide three free months of financial coaching to up to 20 veterans. 
During financial coaching, a certified financial counselor helps clients assess their financial situation, set goals, and make a plan. Regular check-ins from the coach helps hold participants accountable. Three months of coaching has a value of $250 per client.
"Financial stress a common challenge faced by many veterans and military families," said Tina Anim, program director for The Village Financial Resource Center. "There are some programs available to help veterans manage their finances, but the information can be confusing and overwhelming. That's why we are excited to provide them this guidance. We are very grateful to the Hector Foundation for making it possible for us to give back to our veterans."
To set up an appointment, veterans may call 1-800-450-4019. More information is available at www.HelpwithMoney.org.
Image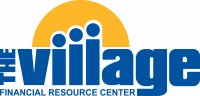 The Village Financial Resource Center is a program of The Village Family Service Center, which strengthens kids and families across Minnesota and North Dakota through behavioral health services. Other services provided by The Village include mental health counseling, in-home family therapy, addiction treatment, adoption and more.