Read Jenn's Story About How Counseling Helped Improve Her Life
Image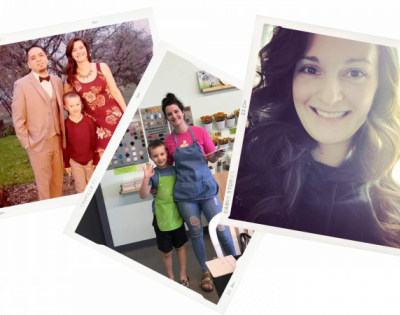 As though she were on autopilot, Jenn Wright drove to her favorite park, trying to find solace in nature. That day, the struggles were too great. Dark thoughts started to seep in. "I was so sad and lonely and felt like there was nobody who cared," she says.
Jenn called her mom, who told her she should see someone. Then Jenn called The Village Family Service Center.
"When I first called The Village, I was a crying mess," Jenn says. "I didn't have any tools to cope with my anxiety and depression."
Jenn started therapy sessions with Kelsi, a Licensed Professional Counselor at The Village's Moorhead office. With Kelsi's guidance, Jenn came to understand a lot of things from her childhood and early 20s had deeply affected her.
Jenn says she had been using alcohol to cope with her underlying issues. She had stopped drinking months earlier and without substances to numb the pain, struggled to deal with the ups and downs.
Working with Kelsi helped Jenn to feel more in control of everything going on in her life.
"She lets me talk," Jenn says. "I can release all my extra stuff I want to talk about. It's made me realize more and more things I want to do and accomplish," including gaining additional custody of her son.
In addition to therapy, Jenn has focused on other aspects of her wellbeing over the last several months. She's more mindful of what she eats and that she drinks enough water. Exercise, vitamins, reading, yoga, meditation, and positive affirmations all help to feed her mind, body, and soul.
Now, when Jenn walks the trails at the park, she's in a completely different state of mind. She says her relationships are better, too.
Jenn says she's not perfect, but she's trying. She wishes she would have started trying earlier, and knows others can benefit from counseling like she has.
"It's really helped me to stay on track to have a therapist," she says. "I've picked a better version of myself, and my son can see that."