When traditional outpatient methods have not provided the level of support you need, The Village's Intensive Outpatient Program (IOP) for mental health can offer help, guidance, and hope.
Stabilize symptoms in a less restrictive environment and get the support you need to create positive change in your thoughts and behaviors. Learn problem-solving and coping skills and how to build and maintain a healthy support network. 
IOP meets three days a week, three hours a day in the morning at The Village, 2701 12th Ave. S., Fargo. The length of the program depends on your individual needs.
What is IOP like?
IOP is a confidential mental health treatment program during which clients receive education and support, develop coping skills, and problem solve life's ongoing stress and challenges in a group setting. Education covers areas specific to client diagnosis and needs, such as wellness, self-care, relationships, moods, communication, mindfulness, and safety planning. In addition to supporting our clients, we are available to educate and support their family and friends, as the client needs and wants. 
The Village IOP for mental health includes:
Group therapy

Individual sessions

Family sessions

Individualized treatment planning

Case management
Mental health is just as important as our physical health. The Intensive Outpatient Program (IOP) at The Village gives you the opportunity to heal from the past, live in the present, and hope for the future.
Image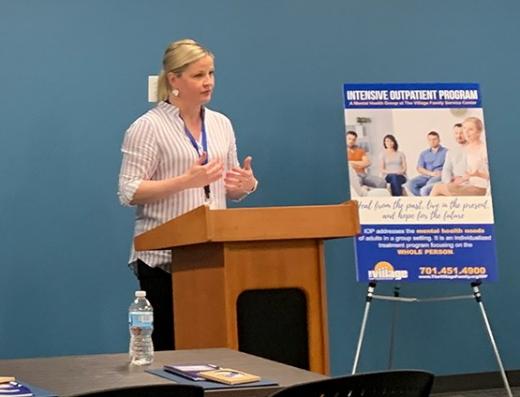 How can IOP help me?
Learn to cope with mental health struggles and traumatic experiences
Identify and express emotions more openly and accurately
Improve your communication skills
Increase self-confidence, self-awareness and mental stability
Problem-solve challenges and make healthy decisions 
Have healthier relationships
Build a support system
Set and reinforce boundaries
Get your life back on track
READ MORE: How Joshua found healing through The Village IOP
Village IOP Client Testimonials
"When I came to The Village IOP, I was broken in every way possible and tried to end my life. Since being here, I have learned to stand up for myself and have people that support me. I feel good now and am ready to restart my journey in life."
"IOP was a game changer for me. Being a guy, it was hard to come here, but without it, I wouldn't be here anymore. My family and I can't thank everyone in IOP enough."
"IOP has been one of the best experiences I have had in my whole life. I now have the skills to manage my anxiety."
"The IOP program at The Village literally saved my life. After two serious suicide attempts, The Village was the first place (even after 21 days in inpatient) to tell me the seriousness of my actions and walk me through the steps to heal and move forward."
"(IOP taught me) how to handle and cope with my anxiety, which helps with my depression. I am grateful for The Village and the counselors that have helped so much."
"The IOP program at The Village provided me with all the resources I was seeking but didn't get until I tried killing myself."
READ MORE: Jessica Found Her Confidence as a Mom through IOP
Image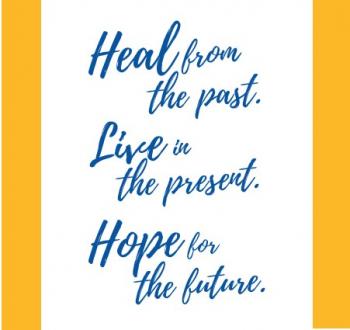 IOP Basics
For adults with mental health needs beyond weekly counseling sessions
Facilitated by licensed, experienced behavior health professionals
Ongoing assessment and individual support
Multidisciplinary programming (Examples: art therapy, mindfulness, music therapy, spirituality, nutrition education, journaling)
Client able to return to own mental health professional upon discharge, or a referral will be made
Most insurances accepted, and payment plans available
No referral needed
For more information or to request a FREE IOP Screening, call 701-451-4900 or email us.