Mental Health Help from The Village Helped Client with Post-Partum Anxiety
Image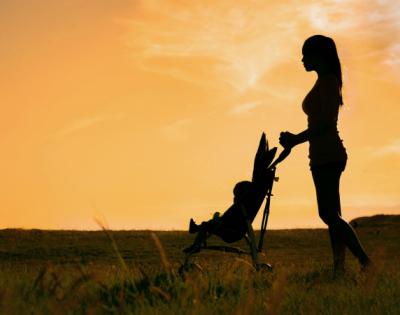 With an induction, long labor and post-delivery complications, the birth of Jessica's first baby was nothing like she imagined. "It was honestly a traumatic experience for me," Jessica* says.
To make matters worse, Jessica developed postpartum anxiety, which made it difficult for her to enjoy life with her new baby. "I was convinced I was not cut out to be a mom and (my baby) would be better off if adopted," she says. "I thought if I didn't have a baby anymore my life would be back to what it was before giving birth and my anxiety would magically be gone and life would be good again."
A nurse practitioner recognized that Jessica needed additional support and researched programs in the community that could help. One of the options she found was the Intensive Outpatient Program for mental health at The Village Family Service Center in Fargo. Jessica spoke to IOP Supervisor JoDee Knipfer and enrolled in the program.
At first, Jessica didn't think the program was right for her. She spoke privately with JoDee, looking for permission to quit. "I was being close-minded," Jessica says. "JoDee never told me that I had to stay, it was always my choice. She gently encouraged me to finish out the week and we could see how I felt then. I listened to her advice and kept coming. Eventually I started to enjoy the program and realized it was where I needed to be. Today I'm happy and proud to say that I have graduated from the program!"
Through IOP, Jessica received support, understanding, and insights from an entire group of people that were going through similar mental health challenges. "I knew I was not alone in how I was feeling, thinking, and behaving. I now have a whole toolkit of knowledge and coping skills that I can use when life gets hard," she says.
Jessica realized that her initial thoughts about her abilities as a mother were not true. She was telling herself a story to relieve her severe anxiety. "It was a way of coping that wasn't serving me and was keeping me stuck. I didn't need to believe every little thought that ran through my head. Through IOP I learned positive coping skills that helped me combat the story-telling and negative thinking that had trapped me."
Today, Jessica says she is "oddly thankful" for the dark time in her life that brought her to IOP. "From that darkness came a greater learning experience than I've ever had with one-on-one counseling alone that will serve me for the rest of my life," she says.
Jessica is also thankful for her nurse practitioner who connected her with the program, JoDee and the other IOP counselors, and for her fellow IOP members. "All of these people didn't give up on me, and because of all of them I didn't give up on myself," she says.
"Because of JoDee and IOP, my life is now so much better! My confidence is back, I feel capable again, and I'm so in love with my beautiful baby and my new role as a mom! Life has joy again, and I'm excited about all the new experiences."
You can help people like Jessica by giving to The Village by making a secure online donation.
* Name changed to protect client's privacy