Learn About What Could Happen After Getting Caught Driving Drunk
Image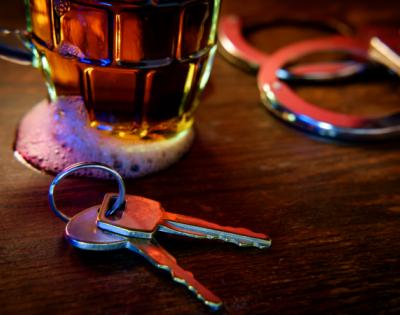 You made a poor decision to drink and drive and got caught. Now what? If you've been arrested for driving under the influence (DUI), it can be a very scary and uncertain experience.
After getting a DUI, you may have to appear in court. In most states there will be a loss of driving privileges for a certain amount of time. Some states offer a hardship license that allows you to drive to work or school during the time your license is revoked or suspended, but your driving privileges will be limited. In North Dakota, drivers will need to have an evaluation completed by a Licensed Addiction Counselor and fulfill the recommendations before their license can be reinstated.
"My actions were selfish and have impacted my daily life – loss of driving privileges, stress on my family and friends, and financially." – DUI Seminar participant
Getting a DUI can create financial burdens for many people. In addition to fines or fees, you may have to pay for a lawyer, a substance use evaluation, and classes. You may have to find alternative transportation, such as the bus, a taxi, or Uber, which can add up quickly. There might also be probation costs, like monitoring devices and home arrest.
"Financially, I had to take out a loan to afford a lawyer, premiums went up for 6 months, court and probation fees. I am pretty disappointed in myself." – DUI Seminar participant
In almost all jurisdictions, if you want your driving privileges returned after a conviction, you will have to complete an alcohol and drug education and assessment program. At First Step Recovery, we work with you to complete a substance use evaluation, which is typically mandated by the court and Department of Transportation after a drunk driving incident. We will help you explore the next steps to understand the process and to comply with the expectations of the court, probation, DOT, etc. This can be a very confusing time, and we are here to help you navigate.
"Emotionally I felt really bad about myself. It has cost me time doing community service and following the recommendations of the eval and seminar." – DUI Seminar participant
The next step for moving forward is most often a DUI Seminar, which is designed to provide education about choices and to deter you from making poor decisions in the future. First Step now offers monthly 16-hour DUI seminars. If participants have more than one DUI, outpatient treatment would usually be recommended.
It is important to take a serious look at how and why this happened. Was it a one-time incident or just the first time you got caught? No matter your circumstances, this situation can be frightening. We commend everyone who faces the consequences of their actions, and there is no shame in getting help. If you would like to learn more about the DUI seminar at First Step Recovery or would like to explore your own substance use issues, reach out to us at 701-451-4900 to take the next step.
"I have emptied my bank account due to bills, legal fees, and money I have wasted at the bar. I have to depend on rides from others, work at places I did not want to due to not having transportation. Alcohol is not worth all of this." – DUI Seminar participant