Information to Understand the Options Available to You
Image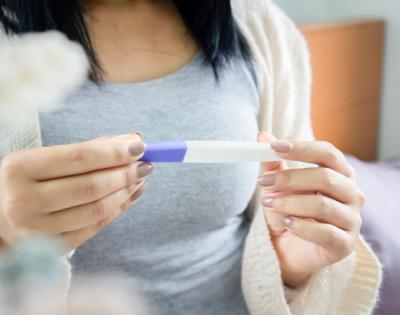 You're pregnant. This wasn't part of your plan. There's no doubt you have thoughts and questions swirling in your brain right now. Sometimes deciding what to do about an unplanned pregnancy is easy. Other times, the questions and answers are more complicated. You deserve accurate information about all your options, compassionate support, and the room to make your own decisions.
Family situation, relationships, school, work, life goals, health, safety, personal beliefs, money – these are all things someone facing an unintended pregnancy will consider when making decisions about their child's future.
Questions you may want to ask yourself:
What do you want for your future?
How would my decision affect my future?
Is anyone pressuring me to make a certain choice?
Would my decision change my life in a negative way?
Who will support me in my decision?
You may bounce back and forth between decisions. One day you're sure of what you want and the next day you change your mind. The best thing to do is to take the time to educate yourself on options and get assistance to help you sort through your feelings.
It can be helpful to connect with someone who will listen. Pregnancy social workers at The Village Family Service Center can offer you honesty, privacy, and compassion. We promise this to you.
If parenting isn't the right choice for you, you have other options to consider.
Who chooses abortion?
1 in 5 pregnancies ends with the choice of abortion.
More than 90% of abortions are carried out before week 13 of the pregnancy.
Only you know what is right for you. Accurate information and nonjudgmental support can help you evaluate options and consider factors impacting this complicated decision regarding an unplanned pregnancy.
What are my personal and religious beliefs?
Who can I count on for support?
What are the realities in my life right now?
What are all the options available to me?
Who chooses adoption for their child?
Many assume when you become pregnant that parenting must happen. After all, why would someone go through 9 months of emotions, feeling icky and getting fat for nothing?!
Women and men who realize they are not going to be life-long partners … want options.
Women without a supportive or involved partner … want options.
Families who want a more solid and stable life … want options.
These are NOT people who don't love and want the best for the child. Just the opposite! Those who consider adoption for their child are thinking of the child first. They desire safety, stability and perhaps a two-parent household for their child.
CHOOSING the best for your child and realizing someone else might be the best person – that level of self-sacrifice and courage is hard to imagine. Trusting that others will love your baby as much as you requires a leap of faith.
LEARN MORE: The Village's Adoption Services
Keep in mind, there are no right or wrong answers, and you may not have all the answers right now. You may have a mixture of feelings, and that's OK, too. No one really knows what it's like to be in your shoes, and no one knows what is right for you but you. Village social workers are ready to listen without judgment, talk through your options, and discuss how you might approach each of your concerns. Incredible change happens when you decide to take control.
Call The Village at 1-800-627-8220 or contact us online to make a free, confidential appointment.
---
Image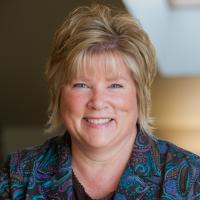 ABOUT THE AUTHOR: Susan Grundysen, LMSW, is an adoption and pregnancy social worker and program director for The Village Family Service Center. She has been working with children and families since 1983, including pregnancy options counseling and parenting education.