When Halloween Is Too Scary For Kids
Image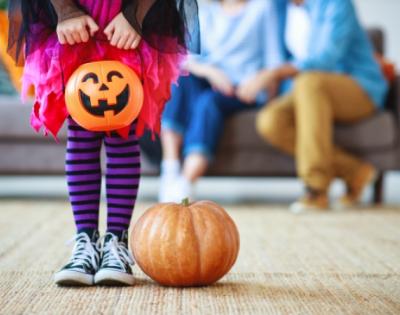 Among the goblins, ghouls, and other ghastly beings that emerge during the month of October is something else truly haunting: a child who's been traumatized by something they've seen during Halloween.
Children may react negatively to costumes, decorations, or movies that are unfamiliar or too scary to process. Bad dreams, stomachaches, and headaches can indicate that the child has more fright than delight. They may become more clingy or nervous, suddenly be afraid of the dark, or not want to go trick-or-treating.
How To Tell When Halloween Is Too Scary & What To Do
Parents should watch their child's cues for what may be upsetting, be aware of what is age appropriate, and not force them to take part in Halloween traditions that are beyond their comfort zone. It's also important for kids to know that they can say "no" to situations or media they think are frightening.
Here are a few additional tips for parents:
Validate Feelings
Don't minimize a child's fear reaction to a specific thing that may have happened. Recognize with the child that things can be scary around Halloween time. Provide comfort and reassurance that, as a parent, you are there to keep them safe.
Be Aware of Their Environment
Continue to supervise and do your best to ensure that they aren't exposed to additional things that may continue to cause fear. If a child shows reservation after they were spooked by something, it's important for adults/caregivers to be mindful of the child's environment.
Seek Help
If the symptoms persist, a parent can always reach out to their child's pediatrician to ensure there aren't any medical concerns that may be causing any of the child's somatic complaints (headaches, tummy aches, etc.). If the issue seems bigger than something the caregiver can deal with, meeting with a counselor may be a good step. Village counselors are specially trained to provide children's therapy to help with mental health issues and build a brighter future.