Tips for Planning Summer Schedules & Keeping Kids Occupied at Home
Image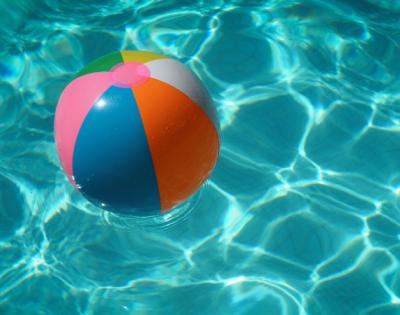 Summer always seems busier than any other time of year. Between community events, kids' activities, and trying to fit everything in before it gets cold again, there's just so much to do. Here are some tips for dealing with busy schedules in the summer.
Planning summer activities
Make a summer calendar
Take note of everyone's activities and hang a calendar in a central location. Make sure to write down the whole family's activities so nothing gets missed.
Invite kids to the discussion
Ask the kids what activities they would like to participate in. Each member of the family has something different that is fun and important to them. Try to give equal priorities to your kids' and your favorite summer activities.
Image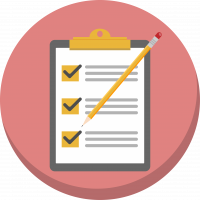 Create a summer bucket list
Once you've talked about all the things you want to do as a family, make a bucket list. What are the must-have's for the summer? These don't have to be big trips or expensive events. Your bucket list might include a day trip to a lake, going to the pool, or getting ice cream.
Plan out a family budget for summer activities
Parents: sit down and have a discussion about your budget for the summer. Camps, sports, and other kids' events can get expensive. Set aside an evening to go over everything you have going on and how much it will cost. That way you know what you're getting into and the summer activities won't overwhelm your finances. Don't forget to account for your own activities, too!
Look into free community events
If that budget gets a little too tight, most communities offer a variety of free events in the summer. Some examples include parades, movie nights, library events, and kid fests.
Image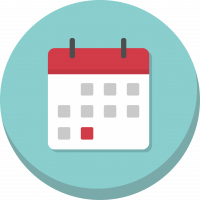 Allow for flexibility in the schedule
Allow for some down time in between all the craziness. Having flexibility with bedtime is okay, but keep in mind your child's schedule and how staying up late may impact tomorrow's behaviors. In some circumstances your child may be getting up at the same time as when they were in school. If that's the case, staying up later would not be a great choice.
When you're at work and the kids are home
Make a list of boredom ideas
Summers may also include the kids sitting at home, claiming they are bored all day while you're at work. Try having a list of things they can do when they are bored. Include things like chores and home projects, but also throw in some fun ideas like outdoor activities or playing with friends. Avoid the "I'm bored" phone calls in the middle of the day. Some ideas for boredom busters:
Image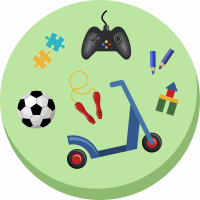 Puzzles
Legos
Dolls with different outfits
Board games
Scavenger hunt
Go to the park
Play catch
Paper crafts
Post a list of rules
When you're not home, there should still be a clear set of rules to follow. Type them up or write them out on a sheet of paper to hang up so they can always refer back. This might include things like how much screen time they can have or getting a certain chore done before inviting a friend over.
Image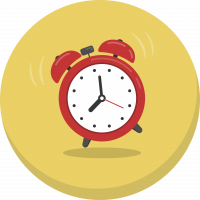 Keep some routines the same
Summer is a time of juggling. Staying consistent with some routines can help with a feeling of normalcy. Try keeping the same morning routines with breakfast and getting ready. Or keep the bedtime rituals the same. Even if bedtime is a little different, you can still keep the routines of brushing teeth and reading stories the same.
Include learning time
Many kids like to keep learning after the schoolyear ends. You can continue your child's education in the summer through online programs, educational games, or by checking with the school for resources.
Don't overschedule the summer
How do you know if you have overscheduled your child? Answer: when your child's ability to function the next day is compromised. If they are more tearful than usual, have tantrums, or give you attitude, they might be a little overstimulated from all the summer activities. Listen to your kids, they'll usually tell or show you when their schedule is too much. They might say they don't want to go to an activity, or seem disinterested in the activity when they are there. Summer is a time to have fun and be busy, but try not to overwhelm your child, or yourself, with too much to do.