Start Having More Fun with Your Kids
Image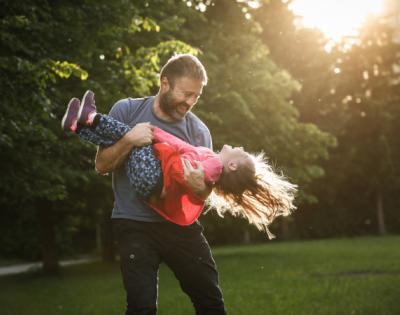 Parenting is serious business, and it can be overwhelming at times. It can also be a whole lot of fun if you find ways to sneak some play into your day. You don't have to shirk grown-up responsibilities or make a fool of yourself (not that there's anything wrong with that) to become a more playful parent.
Here are some easy-peasy ways to have more fun with your kids. Why not try one today? You can clean out the fridge tomorrow.
The Village offers parents support and advice through parenting classes as well as counseling services. Call 1-800-627-8220 or contact us online to learn more.
Answer the call of nature
The demands of adult life can be hard to ignore. Bills are piled up on your desk and dinner isn't on the table … yet. Ditch the distractions by going outside. Walk or bicycle around the neighborhood or help your kids build a fort, sandcastle, or snowman. Outdoor playtime is especially energizing. Mom and son making silly faces
Work it out
A game of catch, tag, or capture the flag can substitute for your usual workout if you let yourself get sweaty. Sports help kids develop muscle strength, coordination, and control. They also burn off extra energy before bedtime. That means everyone gets to rest easier.
Take a playful role
Is your child begging you to join him in fantasy land? Enact your assigned role with gusto. Adopt an appropriate voice, and use outlandish gestures to define your character. Stay in the role even if your child starts to slip back into reality – this is guaranteed to give kids the giggles. And nothing is quite as contagious as a good belly laugh.
Teach grown-up games
If children's games can't hold your interest for more than a minute, it's time to up the ante. Teach kids the basic rules of adult games, like checkers, blackjack, or Yahtzee. Keep score for both yourself and your child if they aren't old enough to do the math. Grown-up games can be fun (and educational) for everyone.
Bend the rules
Kids often enjoy making up their own rules to games. Let them have at it. Follow their instructions in the spirit of playfulness instead of harping on the "real rules" of the game. Play is supposed to be creative and expansive, not stodgy and confining.
Change up the usual routine
Serve breakfast for dinner or have a pizza picnic on the living room floor. Pitch a tent in the backyard and camp out overnight as a family. Wear silly socks or turn your sweatshirt inside out. Everyday activities like eating and sleeping can be playful if you get creative.
Image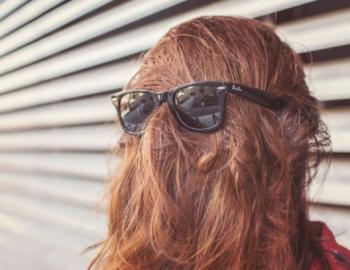 Shift your speed
Are you feeling impatient or stressed out by the pace of family life? Laugh it off by talking and moving in fast-forward or super slow-motion. Kids can't help noticing you are doing something different when you change your pace. A little levity opens the pressure-relief valve so you can cope more effectively.
Make faces
Your mother may have warned you that your face would freeze in a scowl if you didn't change your expression. But you know that's not true. Have a contest with the kids to see who can make the goofiest facial expression. Take pics with your smartphone, and post them to Facebook so friends can vote on the winner. Who needs dignity when you have bragging rights?
---
Heidi Smith Luedtke is a personality psychologist and mom who enjoys silly scavenger hunts and backyard camp-outs. She's the author of "Detachment Parenting: 33 Ways to Keep Your Cool When Kids Melt Down."