A Family Story Highlighting the Adoption Process in ND
Image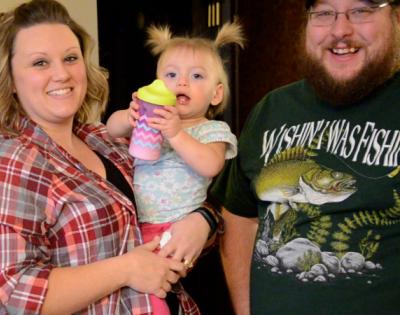 Aubrey is a sweet and contented toddler. She erupts in giggles when her dad, Bernie, flips up the footrest of her pint-sized, pink recliner, or when her mom, Kristin, covers her cheeks with kisses. She is the perfect example of the miracle of adoption.
She was what Bernie and Kristin were waiting for during the six years they tried to have a child biologically. "We knew we wanted to become a family, somehow," Kristin says.
And she was what they were waiting for once they decided to start the adoption process. It took time and patience for that perfect couple to find their book and choose them, Bernie says.
It almost didn't seem real the first time Kristin held Aubrey in her arms. "It felt like, I'm going to wake up and it's going to be all a dream."
But it was right. Aubrey was who they were waiting for.
"I knew from Day 1 she belonged," Bernie says. "To hear her call me Daddy makes my heart melt every time."
The Wahpeton couple is looking to grow their family again. They understand the miracle of adopting a child, which is what we celebrate during National Adoption Awareness Month.
"She was so worth everything," Kristin says. "Every step we went through, every struggle."
---
The Village Family Service Center offers adoption services, post-adoption search and disclosure services, and pregnancy options counseling from locations across North Dakota. To learn more, call 800-627-8220 or contact one of our social workers.