How Mentorship impacts the Lives of Youth
Image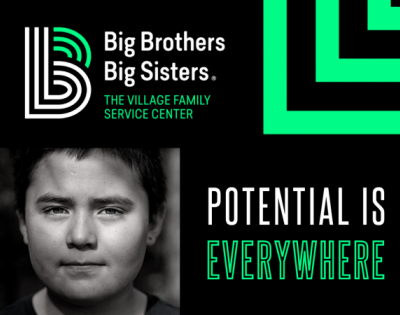 Po·ten·tial (pə-ten-chəl): Having or showing the capacity to become or develop into something in the future
What can we do to defend the potential in the lives of kids in our community who, through no fault of their own, may not be facing the best life circumstances? How can we show them that they have a fire inside that can take them places they didn't even know existed?
Big Brothers Big Sisters of The Village is trying to do just that, and you can help. By matching caring, adult mentors with children in need of a little extra guidance in their early years, we can inspire these Littles to think BIG. 
Consider these local results:
Image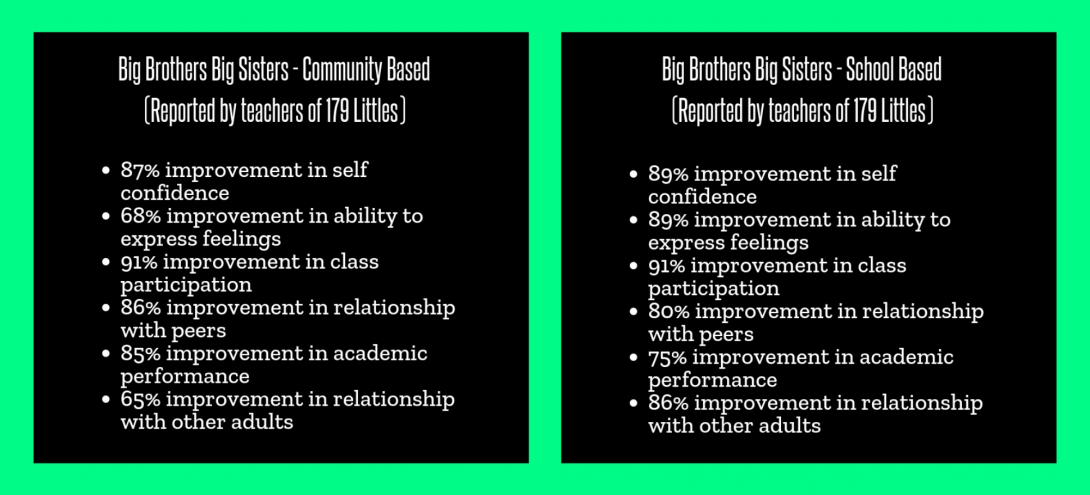 How does change like that happen? Volunteer Big Brothers and Sisters spend consistent time with their Littles. That simple gift of their presence helps ignite the potential of children in our community. And your donation to Big Brothers Big Sisters means more matches, and more potential unlocked.
Check out what Big Brother s Big Sisters Program Director Susan Smith has to say about the impact of mentoring on kids:
"Kids have so much potential. When you have this mentor who just comes and spends time with them consistently and offers them support, it helps to bring out the best in those kids." 
Donate online to support Big Brothers Big Sisters of The Village, or volunteer to be a Big!