Volunteer BBBS Mentor Sees Difference A Perfect Match Can Make
Image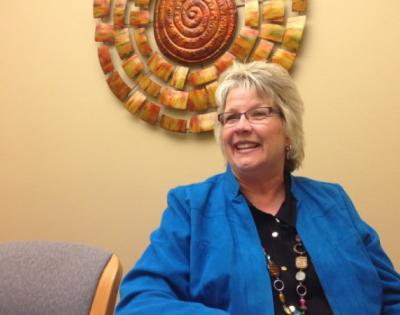 Framed photos decorate Char Laney's tidy desk at JDP Electric, Inc., in Fargo. Among pictures of family members and pets is a small silver frame. It shows Char with her "youngest friend," on their first outing to West Acres mall.
Since 2014, Char has volunteered with Big Brothers Big Sisters of The Village as a mentor. It started with a simple commitment: to meet with her young mentee once a week at a nearby elementary school over her lunch break.
"The first day, I just knew we clicked," Char says. "I have no problem making conversation. Neither does she."
Char Laney would spend one lunch hour a week volunteering for Big Brothers Big Sisters by being a mentor to a Little in the Fargo-Moorhead community.
They talk about any old thing. They play board games – Connect Four is a favorite – or hang out on the playground. "As a volunteer Big your job is just to have fun," Char says. "It's my happy hour."
After a couple years, Char started to mentor her Little outside of school. They now get together at least twice a month. Char worried they'd have trouble finding things to do, but that hasn't been the case. BBBS shares suggestions, organizes parties, and sometimes provides tickets to events.
"She's my youngest friend, and that's a good thing," Char says. "It keeps me young. I love that girl."
During their time together, Char says she's seen a weight lift off her Little's shoulders.
"I tell her all the time she can do anything," Char says.
This story of a a great friendship is thanks, in part, to a perfect match.
---
To learn more about becoming a Big Brother or Big Sister, visit www.TheVillageFamily.org/BeABig