Let's Talk About the Fictions and Facts of Adoption
Image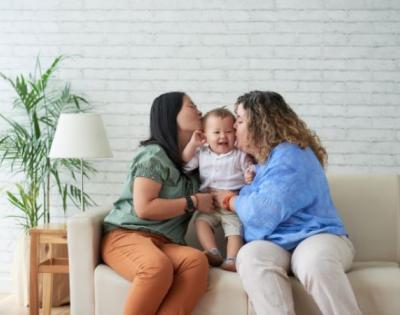 Whether it's in the plot line on a television series or the talking points of a political pundit, portrayals of adoption can often miss the mark. This can lead to misperceptions among people who've never experienced adoption, as a birth family, adoptive family, or adoptee, or who don't realize how it has evolved over time.
Social workers with The Village Family Service Center's Adoption and Pregnancy Options Counseling program offer these facts and fictions to help break common misconceptions about adoption.
Unintended Pregnancy
FICTION:
Actively parenting a child is the one, "right" choice for an unintended pregnancy.
FACTS:
The immediate crisis of an unintended pregnancy is real.

Each individual's circumstance is unique.

Pregnant and parenting women and families must be seen, heard, and supported.
Adoption Isn't Always An Option
FICTION:
If a woman doesn't want to be pregnant or parent a child, she can just place her baby for adoption.
FACTS:
Adoption is not equal to giving away free kittens. Nobody "just does it."

Children are not a commodity. Adoption is NOT human trafficking.

Adoption is about trust and life-long relationships.

Fathers have rights and should be involved in planning, when appropriate.
Adoption Is Complex
FICTION:
Adoption is the easy choice.
FACTS:
Adoption is rooted in loss for all involved.

Adoption is child-centered.

Openness in adoption benefits the child and requires birth and adoptive parent participation.
These misconceptions about adoption often result in people believing adoption is the automatic route to go when there is an unplanned pregnancy. As you can see, that is not always the case. While adoption is the right choice for some, it can be complicated and is always a big commitment. The choice of adoption takes great courage.
At The Village, our Adoption and Pregnancy Social Workers are here to listen and support women in whatever capacity they allow us to. The services we offer are confidential, compassionate, and client centered. We support pregnant women to be in control of their choices, and advocate for them as they address their unique circumstances.
For more information about pregnancy options counseling, call 1-800-627-8220 or contact us online.