In-Home Family Therapy, Counseling, and Mentoring Improved a Family's Life
Image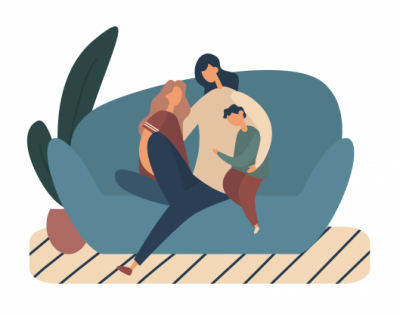 Sandy Nelson's daughter was running away and cutting herself. She'd had suicidal thoughts. Nothing was helping her. She was getting worse. That's when The Village Family Service Center entered their lives. Through In-Home Family Therapy, Outpatient Counseling, and mentoring through Big Brothers Big Sisters, the West Fargo family is less stressed and better able to relate to one another.
Sandy adopted her three children from foster care. Her 11-year-old son came to her at birth. Her daughter came to her at age 6, and is now 16. Sandy adopted her daughter's brother when he was 2½. Now he's 11, and he and his sister deal with a lot of the same issues, including mood and attachment disorders.
The family first started In-Home Family Therapy a year ago with Katie Youngbauer. Katie's straightforward approach improved Sandy's relationship with her daughter. "She showed me different ways of handling problems better," Sandy says. Katie worked on issues surrounding homework and chores, and arranged for psychological testing for Sandy's one son and daughter.
"Whatever was needed, she would put forth the effort of helping," Sandy says.
Sandy's son saw an outpatient therapist at The Village's Fargo office who helped him work through some behavior issues. "His behavior right now is about the best it's ever been," Sandy says. "I've never found a counselor that has helped like [they] have."
The two boys also have mentors through another Village program, Big Brothers Big Sisters. Sandy said that has also made a big difference. "Both of their Big Brothers have been awesome about getting together with them on a regular basis. They look forward to that time."
Image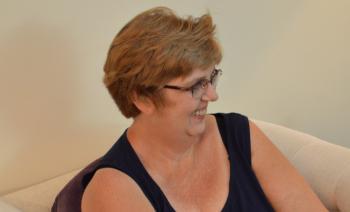 Through The Village's range of behavioral health services, Sandy's family found the help they needed to address challenging issues and strengthen their bonds.
"I would recommend The Village wholeheartedly," Sandy says. "It's a benefit for the community to have The Village here."
---
The Village's programs and services remain accessible thanks to the generosity of donors. To make a financial contribution to The Village, contact the Development team by calling 701-451-4900 or donate online.