The Adoption Story of a Little Girl Who Made a Huge Impact
Image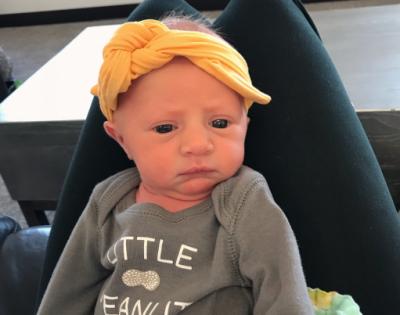 Paislee Rae Day memorializes a beautiful baby girl, and thanks agencies for adoption services.
Precious Paislee Rae spent just 11 days on Earth, but in that short amount of time, the tiny girl made a major impact.
She reminded her adoptive parents, Cal and Ashley Berry, that you don't need to give birth to a child to immediately fall in love with her.
And her brief life now serves as a symbol of adoption, and reminds others that, even if our quest for family doesn't always go as planned, the reward is so great that it's always worth trying again.
Now Paislee Rae is remembered by many, thanks to a special celebration hosted by the Berrys at their popular pumpkin patch/corn maze near Minot, Berry Acres.
The Berrys proclaimed Saturday, Sept. 29, 2018, as Paislee Rae Day, a way to raise adoption awareness and honor the baby daughter who left them too soon. 
It's also a thank you to The Village Family Service Center and Lutheran Social Services of North Dakota, the agencies who handled the adoption – and stood beside both the birth and adoptive families through it all. With the aid of GPS, massive logos of both agencies were cut into the 8-acre corn maze.
Image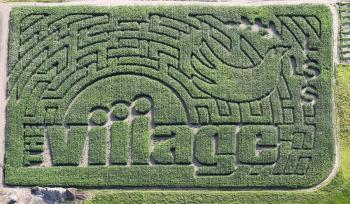 The Berrys' unshakeable faith in adoption is inspiring, especially when one considers the challenges of their experiences.
Like most adoptive couples, they had tried unsuccessfully to get pregnant for some time before considering adoption through The Village and LSSND. Although their first attempt to adopt a newborn didn't work out, their second adoption brought Mox, a beautiful baby boy, into their home.
"The name Mox fits him to a T," says his mom, pointing out how their active son, now almost 4, seemed destined for life in the country with endless places to explore and an epic corn maze.
They decided to try adoption again. While it can take months, even years, to adopt a newborn, Paislee entered their lives with miraculous speed. On Nov. 2, 2017, they got the call that a birth family wanted to meet them. On Nov. 8, the two families met. It went so well that both families decided to move forward. A day later, the Berrys followed through with their plans to take a trip to Denver, figuring that the birth mom wasn't due for a month so they had plenty of time.
But Paislee surprised everyone and showed up Nov. 12, 2017. In 10 days, the Berrys had gone from first hearing about a prospective birth family to booking last-minute flights home to meet their new daughter.
A month premature, Paislee weighed 5 pounds 7 ounces, and had big, brown eyes and reddish-brown hair. For the Berrys, it was love at first sight.
They had Paislee home for just a week when it became obvious something was wrong. She wasn't acting like herself and had stopped eating. She was rushed by ambulance to Trinity Health in Minot, where she was placed in the NICU for a severe infection. Within days, she was gone – leaving the Berrys' world almost as quickly as she entered it.
Ashley says she's grateful that all four parents got to hold the little girl and say their goodbyes to her before she passed. The two families even planned her funeral together, agreeing that they would decorate the church with big yellow bouquets.
Paislee's brief but monumental presence in their lives inspired the Berrys to memorialize her. "Paislee was only here for 11 days, so a lot of our family and friends didn't even get to meet her," Ashley says. "We want to keep her memory alive. We owe that to her because she had such a short life."
As a testament to the Berrys' strength and courage, they started a new adoption journey. When asked about their unwavering belief in the adoption process, Ashley's reply comes easily.
"I just feel like if we'd have given up after the first time, we would not have had our son Mox," she explains. "If you don't have hope and keep going, you can really miss out on some amazing things in your life."
To learn more about the adoption services provided by The Village Family Service Center, call 800-627-8220.