Challenging Our Assumptions and Becoming More Aware
Image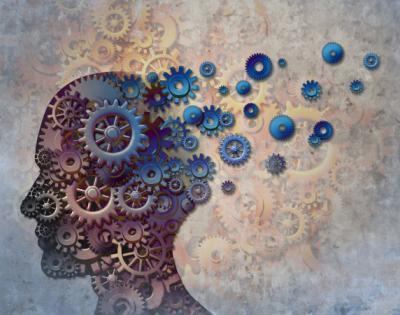 "We are all a little different and that is OK. In fact, it's good, if we strive to understand each other, accept each other, and respect each other. If we do that, our diversity can make us stronger as a community."
Recently we've been writing about the importance of examining our unconscious bias and digging deeper to understand how these biases can permeate the workplace, affecting our recruitment, retention, promotion and decision-making process. While on this journey of becoming aware of our unconscious bias, it's key to be able to challenge our assumptions, personally and professionally apply this information, and to also share and reflect upon the newfound knowledge.
Moving Forward
With this new knowledge, how do we begin to become culturally competent? Consider these characteristics of culturally competent individuals.
Are you sensitive, aware, comfortable and able?
Do you respect and value the other cultures you work with? 
Are you comfortable with the differences between yourself and other groups you work with? 
Can you sense circumstances that may require assistance from a member of a different culture when interacting with another member of that culture?
Are you ready to broaden your knowledge?
Are you ready to adjust your attitude?
Do you understand power and barriers?
Are you aware of how non-dominant groups are treated by people in power? 
What keeps disadvantaged group from using the resources or advancing within the organization?
What further can you learn about a group that can help you help them?
How can I help my organization become aware, advocate, and embrace diversity?
At this point you may be feeling a bit overwhelmed or frustrated with your lack of knowledge or understanding. There's hope; so much of this journey is about your honest approach in becoming aware.
Expand Your Learning
Here are a few ways to cultivate your skills in the area of cultural competency: 
Rethink your assumptions
Challenge your assumptions. Educate yourself. Diversify your reading and follow different groups of social media and blogs. Subscribe to the Southern Poverty Law Center's Intelligence Report. Explore these writings:
"Removing the Stain of Racism," by Kevin Jones and Jarvis Williams
"The Case of Alan Turing," by Eric Liberge, Arnaud Delalande and David Homel
"Blindspot: Hidden Biases of Good People," by Mahzarin R. Banaji and Anthony G. Greenwald
"The Absolutely True Diary of a Part-Time Indian," by Sherman Alexie and Ellen Forney
"Thinking, Fast and Slow," by Daniel Kahneman
Take part in cultural events
For some of you this means you will be stepping out of your comfort zone. "Seek first to understand, then to be understood." Ask questions and actively and empathetically listen.  Ask yourself and others, how can I better relate to other groups?
"Invite people into your life who don't look or act like you. You might find they challenge your assumptions and make you grow." – Mellody Hobson, President of Ariel Investments and Vice Chair of Starbucks
Advocate
Advocate for non-dominant groups, celebrate differences, and intervene when necessary. Know that your commitment to becoming aware and acknowledging your biases will allow you to grow personally and professionally.
In Nelson Mandela's autobiography, "Long Walk to Freedom," he writes: "No one is born hating another person because of the color of his skin, or his background, or his religion. People must learn to hate, and if they can learn to hate, they can be taught to love, for love comes more naturally to the human heart than its opposite."