The Village Family Service Center strives to enhance the lives of those we serve through innovative services. Village staff are devoted and committed to living out this mission every day. Our mental health professionals and community service providers offer client-centered, compassionate care with an emphasis on collaboration. We strive for the highest level of quality in all we do and want to satisfy and exceed our clients' expectations. Customer satisfaction is important to us.
Image

96% of survey respondents would give The Village an excellent rating!
(average of 2nd quater 2023 quarter survey results)
Recent Client Comments
"The therapists are so kind and caring. They listen and know when to let you talk and when to ask questions to help you better understand the process."
"I have seen many positive changes in my child!"
"You all listen and help. I did not feel judged."
"Every step of the process has been great and eased my anxiety, (from) making the first phone call to enrolling in IOP. I have felt so supported by everyone I have had contact with."
"The therapist I see is always so friendly and helpful and she doesn't shy away from calling me out if I didn't follow through with what we'd agreed on in the last meeting. I've never had such a helpful and easy-to-talk-to therapist."
"The (FCE) facilitator did an excellent job of focusing on the positive qualities that the family exhibited and how they could use those positives to overcome their struggles."
"This is a wonderful program that I'm so glad exists in our community! It's very needed and I'm grateful to have been a part of it."
"They are amazing and truly wanna help. Plus they are very accommodating to all your needs!"
"The staff always greets you with a friendly face, and the providers are always willing to listen to your problems and help you find a solution."
"The EAP was easy to access and removed the financial burden from my list of reasons not to get the help I needed."
"I love the confidentiality and judgment-free atmosphere. My counselor is THE BEST and made this such a positive and meaningful experience for me."
"The care and compassion with which everyone treats me; everyone I encounter there is calm, kind, warm, and patient. My experience with The Village has changed my life in a very positive, meaningful, and long-lasting way."
"I don't know what I would do if I hadn't found The Village. I am so happy I have started receiving services here. I feel safe here."
2022 Service Outcomes
Image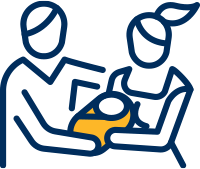 Adoption Services completed 6 placements, provided 182 hours of counseling to pregnancy clients and did 21 search and reunion completions.
 
108 Littles involved in Big Brother Big Sisters reported: 

94% improved in emotional regulation
83% improved their depressive symptoms
81% improved in grades/academic performance
69% improved in parental trust/family connectedness 
 

75% of counseling clients' service goals were accomplished or partially accomplished*
Image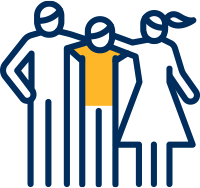 *based on 3,630 client terminations/discharges 
+based on 11 returned client surveys
If you have concerns about the service you received from The Village, please review our Client Complaint Procedures.
Image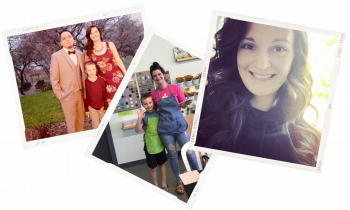 Client Stories
Read all Client Testimonial Blogs
Customer Satisfaction Documents